Agave Milk Scented Body Oil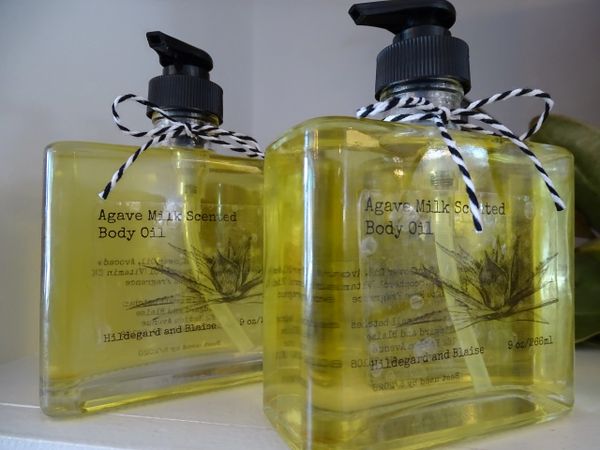 Your skin will drink in this oil blended especially for you.  Sunflower Oil, Avocado Oil and Jojoba oil along with Vitamin E are combined to make an oil that is rich in fatty acids, nutrients and antioxidants.  Apply this oil after your shower each morning and your skin will feel amazing.
I made an Agave Milk fragrance for this oil that is clean and slightly sweet and warm. It is a comforting and pampering Phthalate free scent.  Hello warm weather!  
Contains:  Sunflower Oil, Avocado Oil, Jojoba Oil, Vitamine E Oil, Phthalate Free Fragrance
Price is for one 9 ounce bottle (glass)