All Natural Chocolate Mint Soap made with Buttermilk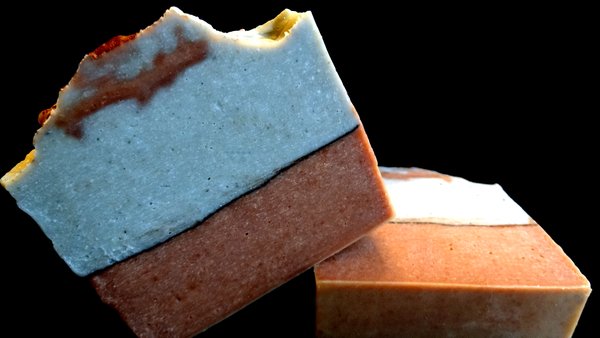 This is an all natural soap that is subtly scented with Raw Cocoa Butter, Cocoa and Essential Oil of Peppermint.. It smells very natural and fresh and the Buttermilk adds great lathers and a creamy feel. I always reach for milk soaps in cooler weather. These bars are larger and can be cut in half to lengthen use.
Contains: Olive Oil, Buttermilk, Sodium Hydroxide, Coconut Oil, Raw Cocoa Butter, Castor Oil, Essential Oil of Peppermint, Cocoa Powder, Spirulina Powder for Pigment.