Blueberry Burst Handmade Soap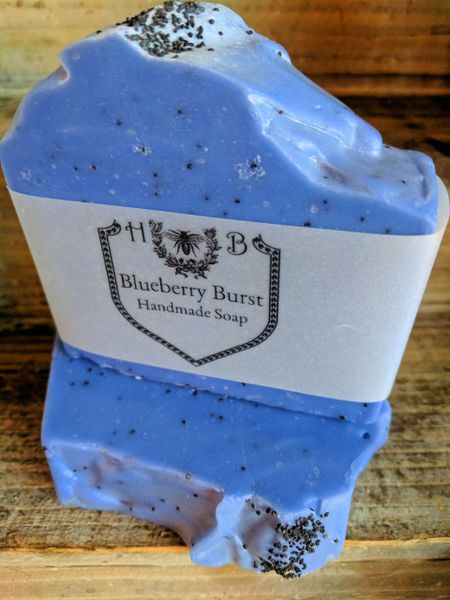 Jersey girls LOVE Blueberries. This soap reminds me of biting into sweet juicy Blueberries that burst with juice in your mouth.  This scent smells more of the fruit and it not a bakery scent  at all, that is what I love about it.  It has poppy seeds for some exfoliation as well. Somehow the scent is energizing and happy.  The skin loving oils will make your skin happy. 
Contains:  Olive Oil, RSPO Certified Sustainable Organic Palm Oil, Coconut Oil, Steam Distilled Water, Sodium Hydroxide, Phthalate Free Fragrance Oil, Castor Oil, Mica Pigment, Poppy Seeds
Handmade soap contains natural occurring glycerin - most store bought soaps remove the glycerin for use in other products, we like our glycerin in our soap - your skin likes it too.