Brown Sugar Fig Handmade Soap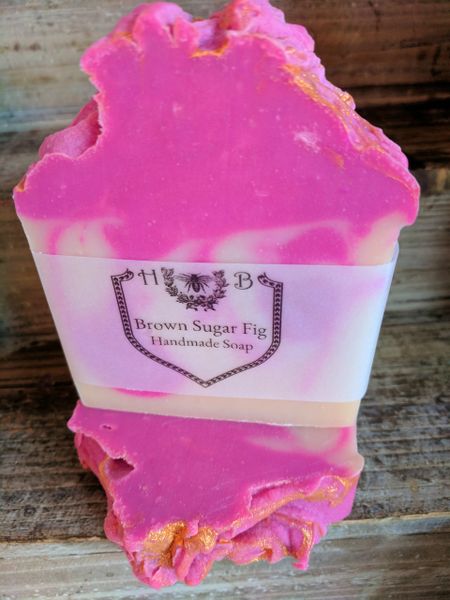 This scent never loses it's popularity. The sweet warm brown sugar scent combined with tart figs is always a winner. This scent smells like a hug.  This pretty soap is topped with a little glimmer of gold to make your spoiling complete.  
Contains:  Olive Oil, RSPO Certified Sustainable Organic Palm Oil, Coconut Oil, Steam Distilled Water, Sodium Hydroxide, Phthalate Free Fragrance Oil, Castor Oil, Mica Pigment
Handmade soap contains natural occurring glycerin - most store bought soaps remove the glycerin for use in other products, we like our glycerin in our soap - your skin likes it too.