Cedarwood Blend Handmade Saop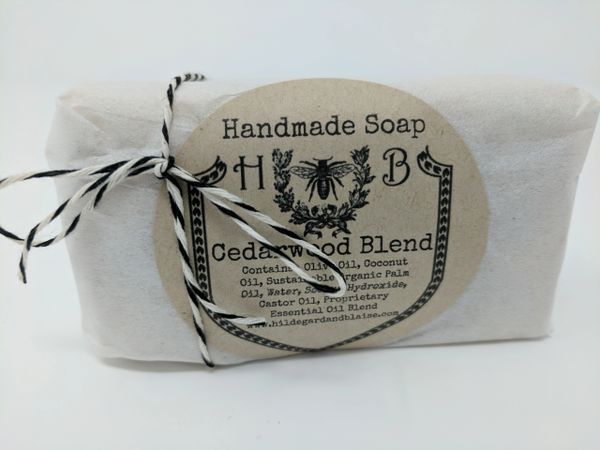 Back by popular demand!  Cedarwood Blend Handmade Soap.  Woodsy, Smokey, Citrusy, Piney, Earthy and all natural.  My Essential Oil Blend will bring you back to nature and a walk in the woods (I mean shower) while you get clean and your skin is treated like it deserves to be treated.  Get back to basics and luxuriate at the same time.   Ahhh.
Contains:  Olive Oil, Coconut Oil, Sustainable Organic Palm Oil, Water, Sodium Hydroxide, Castor Oil, Proprietary Blend of Essential Oils.