Champagne and Roses Handmade Soap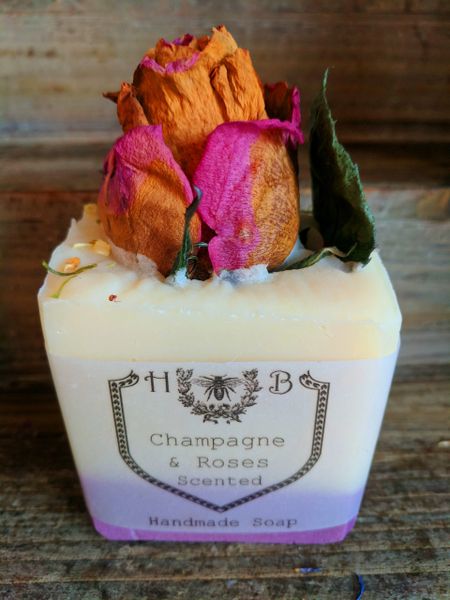 You can smell the bubbles in the champagne in this soap.  In the background is an intoxicating rose scent.  Could there be a better combination than champagne and roses?  i blend this scent myself.  This lovely cube soap is extra large and topped with a dried rose.  This is a lovely gift.  This soap is very large and can be cut in half when ready for use, or slices can be take off the bottom to preserve it's beauty. 
Contains:  Olive Oil, RSPO Certified Sustainable Organic Palm Oil, Coconut Oil, Steam Distilled Water, Sodium Hydroxide, Phthalate Free Fragrance Oil, Castor Oil, Mica Pigment, Dried Rose
Handmade soap contains natural occurring glycerin - most store bought soaps remove the glycerin for use in other products, we like our glycerin in our soap - your skin likes it too.