Charcoal and Tea Tree Facial Soap formulated for Oily Skin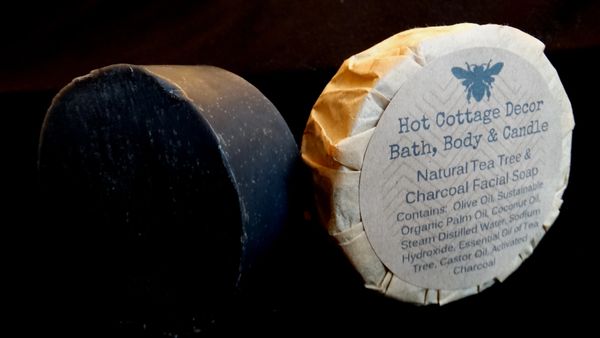 This soap has been formulated for oilier facial skin. It contains Charcoal and Tea Tree which is beneficial. It is all natural for facial skin.
Contains: Olive Oil, Sustainable Organic Palm Oil, Coconut Oil, Water, Sodium Hydroxide, Charcoal, Essential Oil of Tea Tree, Castor Oil.