Cranberry Yuzu Scented Handmade Soap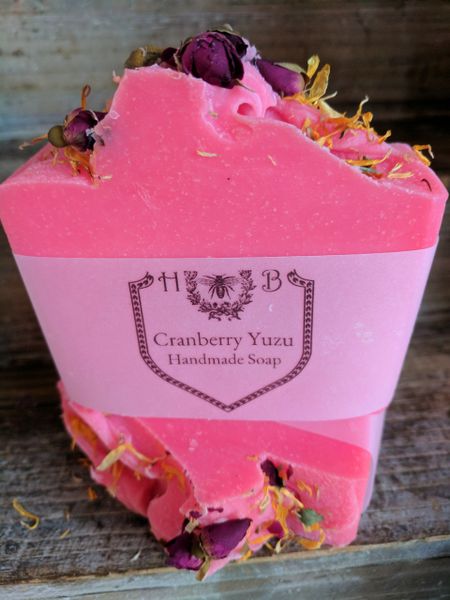 Sweet and tart cranberry mixes with the lovely citrus yuzu to created a clean and beautiful scent with a little surprise of delight.  Somehow this soap smells happy to me.   It' contains all the skin loving oils you are used to from Hildegard and Blaise, and it's topped with dried roses and calendula petals.  Some people say to me "This soap is too pretty to use" and I say "You deserve pretty!" Why not make your morning routine something special and treat your skin at the same time?
Contains:  Olive Oil, RSPO Certified Sustainable Organic Palm Oil, Coconut Oil, Steam Distilled Water, Sodium Hydroxide, Phthalate Free Fragrance Oil, Castor Oil, Mica Pigment, Dried Rose and Calendula
Handmade soap contains natural occurring glycerin - most store bought soaps remove the glycerin for use in other products, we like our glycerin in our soap - your skin likes it too.