Earl Grey & Cucumber Soap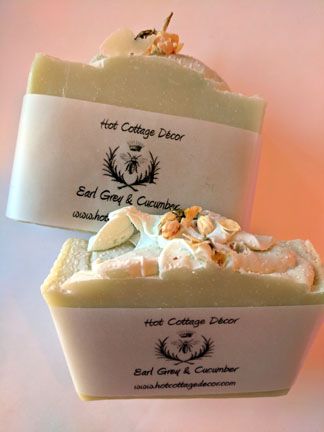 Fragranced with a burst of bergamot, an afternoon tea - distinct to Earl Grey, and the cool succulence of crunchy cucumber with base notes of beeswax, vanilla and musk. Reviving and refined. Cool. Clean and Crisp. You will love this delicate and sophisticated scent.
Contains: Olive Oil, Sustainable Organic Palm Oil, Coconut Oil, Distilled Water, Sodium Hydroxide, Castor Oil, Phthalate Free Fragrance, Jojoba Oil, Mica Pigment, Dried Jasmine Buds (top only).