Earth Angel Cube Shaped Soap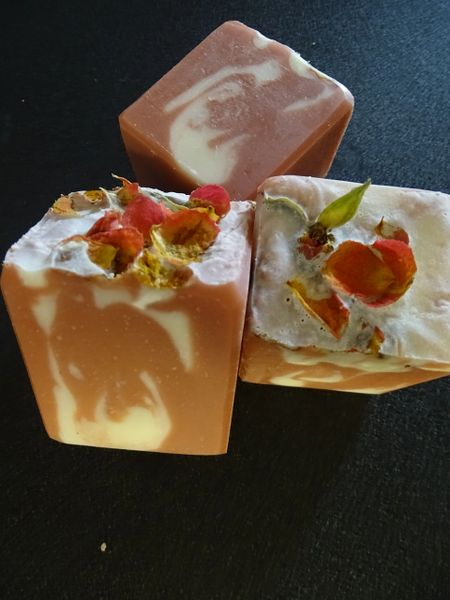 This exotically scented soap has the unique combination of jasmine combined with Clary Sage and ylang ylang. It's soft yet very much there, and is always requested in my shop. I add to this lovely fragrance some skin adoring French Rose Clay and natural oils.  This cube shape can be cut in half - to keep one half dry for longer use, or put one on your skin and one in your shower.  
Ingredients:  Olive Oil, Coconut Oil, Sustainable Organic Palm Oil, Water, Sodium Hydroxide, Phthalate Free Fragrance, Castor Oil, French Rose Clay, Rose Buds.