Earth Angel Handmade Soap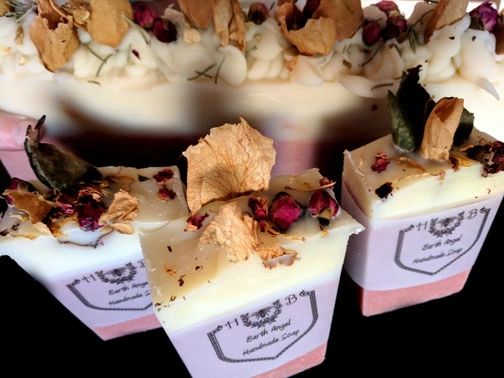 The scent of this lovely soap is made with Jasmine tempered with earthy notes of clary sage.Complimenting these scents is ylang ylang. Earthy and Sexy. Rose Clay is added for color and skin pampering. Dried Roses and Petals give his earthy beauty it's crowning finish.
Contains: Olive Oil, Sustainable Organic Palm Oil, Coconut Oil, Steam Distilled Water, Sodium Hydroxide, Phthalate free fragrance oil, Castor Oil, Jojoba Oil, Rose Clay, Dried Roses, Rose Petals and Rosemary.