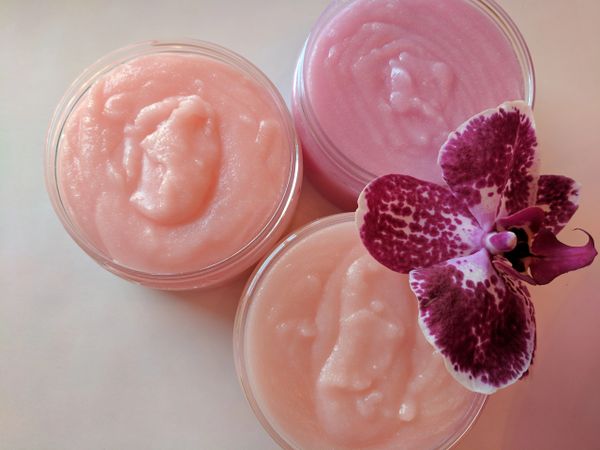 This emulsified Sugar Scrub is made with my handmade lotion base - some scrubs leave you feeling sticky and oily, this one will not.  It will take off the flaky skin and leave you feeling smooth and moisturized.  Choose from the drop down menu for the latest seasonal delicious scents.  Give your skin the spa treatment it craves.
This comes in an 8 oz. sized tub but weighs 9 oz. Price is for one tub of sugar scrub.
Contains:  Sugar, Sunflower Oil, Coconut Oil, Emulsifying Wax, Stearic Acid, Beeswax, Phthalate Free Fragrance, Mica Pigment, Optiphen Preservative (Paraben and Formaldehyde Free Preservative).