Ethel's Old Fashioned Lard Soap - Apple and Cinnamon Leaf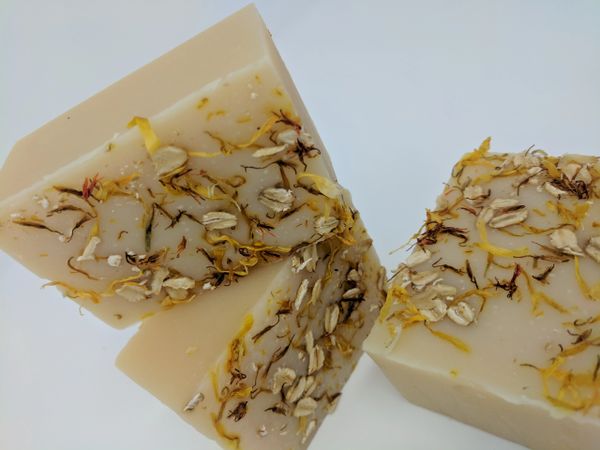 My Grandmother Ethel used to tell me how she made lard soap and I couldn't believe she went through all that trouble for soap. Now I understand.  Handmade soap is SO much better than store bought soap and the old timey craftsmanship of soap making is something I have grown to love.  Lard is an excellent thing to use in soap, it's super creamy and it also is something that would just be discarded, so you are making something excellent out of a waste product and using more of the animal it came from.  This soap is scented with a fresh Macintosh Apple scent along with some cinnamon leaf essential oil.  It has a nice fall apple scent that is clean and fresh and doesn't have the buttery caramel scent that fall soaps can have, it's fresh and lighter but still reminds one of Autumn. As my grandmother used to say "There's eating apples and there's cooking apples" and if something astonished her she would say "Well!  how do you like them apples!". This one is for you Gram.
Contains Lard, Water, Olive Oil, Sodium Hydroxide, Coconut Oil, Castor Oil, Phthalate Free Fragrance Oil, Essential Oil of Cinnamon Leaf. Topped with Oatmeal, Calendula Petals and Saffron.