Euro Spa Scented Handmade Soap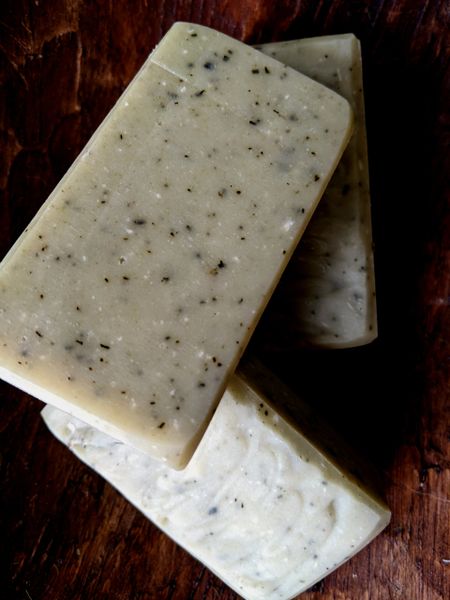 Beautiful Clean and Herbal scent that is reminiscent of the bracing scent of body wash in spas in Germany, France and Belgium.  Clean, fresh and invigorating.  Colored with Wheat grass and Cambrian Clay and peppered with dried spearmint leaves.  Phthalate Free Fragrance.
Handcrafted in small batches with Saponified Oils of Olive, RSPO Certified Sustainable Organic Palm, Coconut and Castor.  Distilled Water, Phthalate Free Fragrance, Spearmint Leaves, Cambrian Clay and Wheat Grass  complete this gorgeous blend.