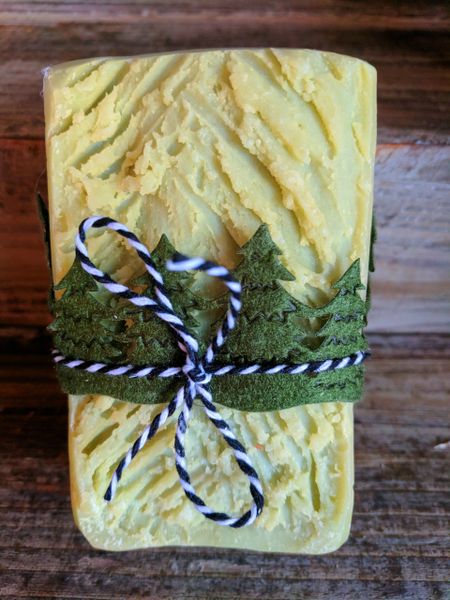 Just in time for the holidays, a soap that actually smells of a real Christmas Tree. Some pine scents are not so great, this one is amazing!  Put this out on our bathroom sink to give your guests a special scent treat that brings back memories of Christmas when they wash their hands. It's safe for body and face as well - you will feel like you are showering in a Christmas Forest.
Contains:  Olive Oil, RSPO Certified Sustainable Organic Palm Oil, Coconut Oil, Steam Distilled Water, Sodium Hydroxide, Phthalate Free Fragrance Oil, Castor Oil, Mica Pigment

Handmade soap contains natural occurring glycerin - most store bought soaps remove the glycerin for use in other products, we like our glycerin in our soap - your skin likes it too.