Freesia and Pear Handmade Soap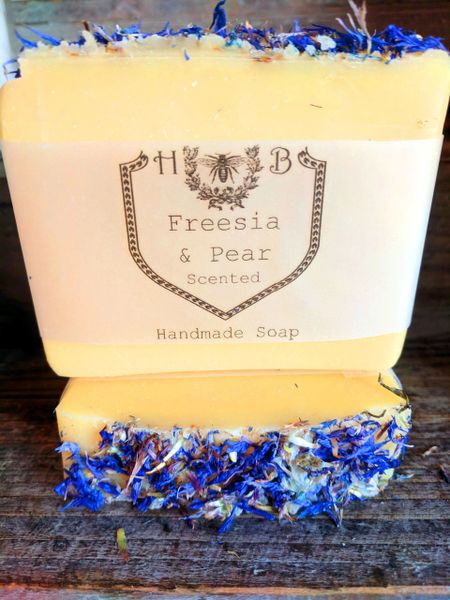 Freesia and Pear are an amazing scent combination.  Clean, beautiful, feminine and intoxicating.  This soap is topped with cornflowers for an added botanical treat.  Take an elegant shower with this soap, you are worth it!  The skin loving oils will spoil you rotten.
Contains:  Olive Oil, RSPO Certified Sustainable Organic Palm Oil, Coconut Oil, Steam Distilled Water, Sodium Hydroxide, Phthalate Free Fragrance Oil, Castor Oil, Mica Pigment, Cornflowers
Handmade soap contains natural occurring glycerin - most store bought soaps remove the glycerin for use in other products, we like our glycerin in our soap - your skin likes it too.