French Lavender Artisan Cube Soap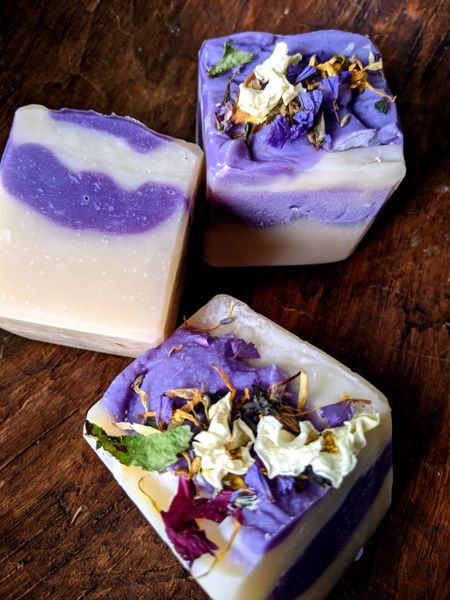 Herbal and Floral and timeless and very French.  This lovely cube can elevate your bath.  Drift off to a lavender field in sunny Provence as you sniff this luxurious soap scented with 100% Essential Oil. This soap is large, if you wish you can cut it in half to have two soaps, one for bath and one for sink.  Life is beautiful.
Handmade with Saponified oils of Olive, RSPO Certified Organic Sustainable Palm, Coconut and Castor.  Scented with Lavender Essential Oil. Colored with Mica Pigment and top is decorated with dried botanicals.