French Lavender Handmade Soap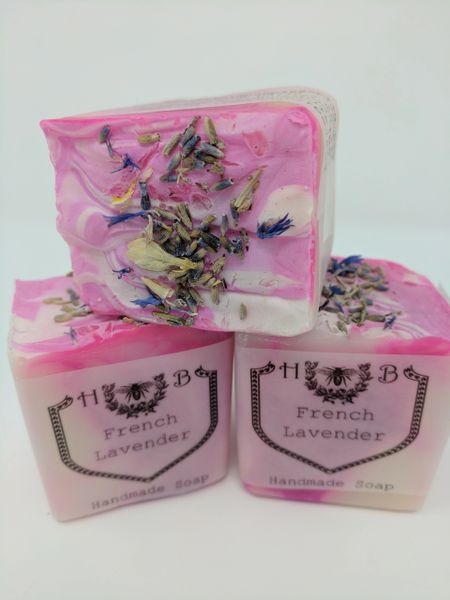 I am always in love with Lavender.  Real Lavender that is!  This is classic scent is created with a generous amount of Lavender Essential Oil.  Treat yourself to this classic scent, your skin will love you for it!  This cube shaped soap can be cut in two for easier palming and for longer lasting lavender goodness! One side stays dry, so you get more lavender love.
Treat yourself to natural handmade soap - it contains skin quenching oils and naturally occurring glycerin which is removed by commercial soap companies to make other products. I noticed a huge difference in my skin when I began to use my handmade soaps and I know you won't be disappointed.

Contains: Olive Oil, RSPO Certified Organic Palm Oil, Coconut Oil, Distilled Water, Sodium Hydroxide, Essential Oil of Lavender, Castor Oil, Mica Pigment, Dried Botanicals (top)