Green Tea and Bamboo Handmade Soap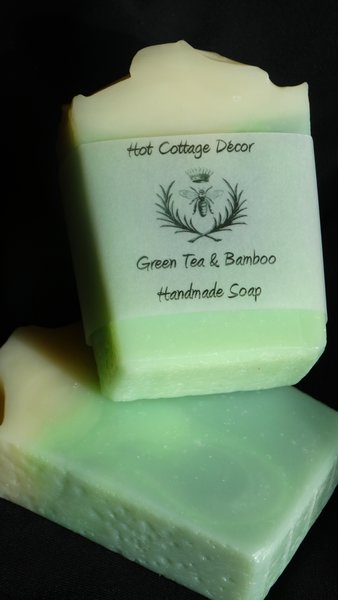 This soap is so fresh, an all time favorite scent of mine. Green tea with bamboo and a touch of citrus make this soap the perfect clean and sophisticated and downright addictive bar of soap you can buy in my opinion, I never grow tired of this scent. It smells fantastic, but equally import are the skin loving oils that will make your skin very happy.
Oils: Olive, Sustainable Organic Palm, Coconut, Avocado, Castor
Phthalate-Free Fragrance, Mica for pigment
Handmade soaps contains lots of glycerin - which most commercial soaps remove to make other products with - try one today - your skin will thank you!