Handmade Lotion with Shea Butter (Choose from Essential Oil or Fragrance Oil Scents)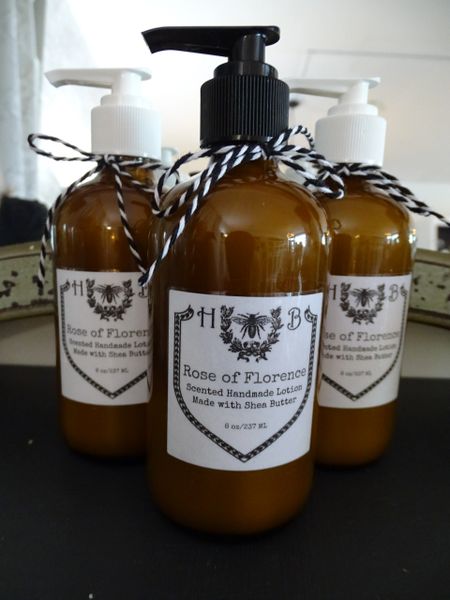 My 8 Ounce Handmade Lotion contains the finest ingredients:  Distilled Water, Sunflower Oil, Shea Butter, Avocado Oil, Emulsifying Wax, Stearic Acid, Essential Oil or Phthalate-Free Fragrance Oil - Phenoxyethanol & Caprylyl Glycol (Paraben and Formaldehyde free mild preservative - used at 1%) . Use the drop down menu to see which seasonal scents are available.
Just a tip on buying handmade lotion - so many times I am at craft shows and vendors will say they have organic all natural lotion  - implying they do not contain a preservative - or they do contain one with parabens and formaldehyde and they are not telling you - any lotion product or any product that contains water MUST contain a preservative - if it does not, run!  Mold and bacteria are not to be slathered on skin!  The preservative I choose is Optiphen and it is paraben and formaldehyde free. I choose the mildest option for your safety. Please store your lotion in a cool dry place, never a hot car.
Feel the difference in your skin when you use these quality ingredients!