Herb Garden Essential Oil Soap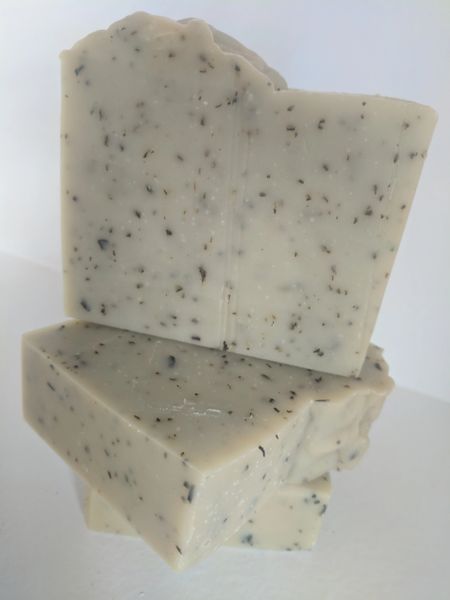 Fresh Basil and Peppermint with a touch of Lime, Spruce and Patchouli.  This soap smells like you are ripping leaves of basil and mint -because it is made predominantly from those natural oils. This soap is great for when you need a break from traditional florals or sweet scents - it packs a whiff of freshness and earthy garden joy.  Speckled with spearmint tea leaves and sea clay for added quality.
Contains:  Coconut Oil, RSPO Certified Sustainable Organic Palm Oil, Olive Oil, Rice Bran Oil, Steam Distilled Water, Sodium Hydroxide, Castor Oil, Essential Oils of Basil, Peppermint, Lime, Patchouli, Spruce and Lavender, Sea Clay and Spearmint Leaves.