Lavender Patchouli Clay Soap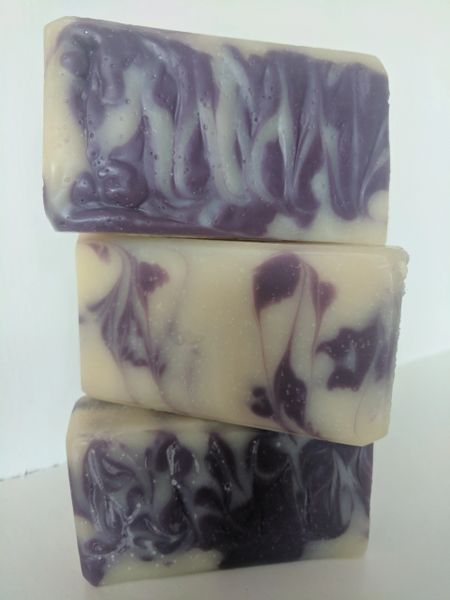 Fresh Camphorous Lavender brought down to earth with a touch of Patchouli.  These two essential Oils are made for each other.  Brazillian Clay and Mica for a playful swirl of color.  Nourishing Oils.  This is a go to bar for many people. Treat yourself and your skin to this gift from the earth.
Contains:  RSPO Certified Sustainable Organic Palm Oil, Coconut Oil, Olive Oil, Rice Bran Oil, Steam Distilled Water, Sodium Hydroxide, Avocado Oil, Essential Oil of Lavender, Castor Oil, Essential Oil of Patchouli, Brazilian Clay, Mica pigment.