Lavender or Sandalwood Gardeners Salve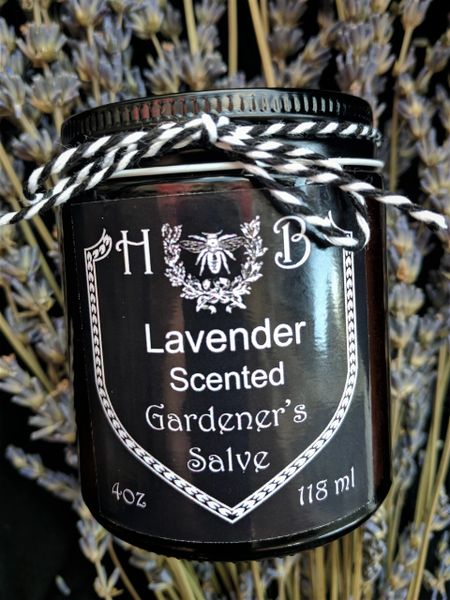 This salve is a must have for gardeners hands! if you have dry, cracked heels or hands, reach for this salve every night before bed. Keep it in your purse or desk drawer when it's cold outside and hands need extra moisturizing.  These amber glass jars are a 4 oz. size. A little goes a long way.
Ingredients:  Olive Oil, Cocoa Butter, Local Beeswax - Lavender also contains Essential Oil of Lavender and Sandalwood contains Sandalwood Fragrance oil.