Marizipan Scented Whole Milk Soap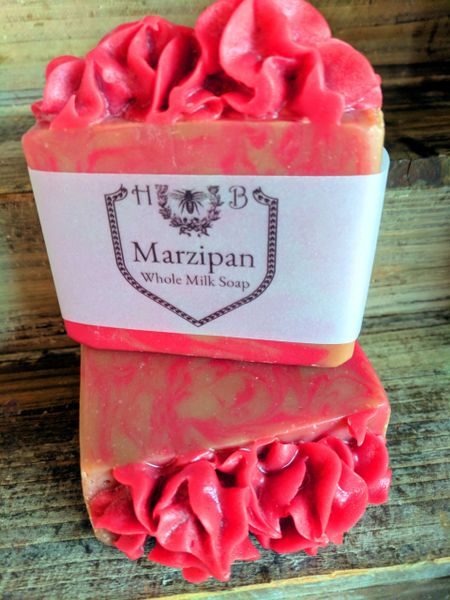 Do you love the scent of almonds?  This lovely soap smells of sweet Marzipan and cherries and contains whole milk powder for to treat your skins right. Give your skin a milk bath as part of your daily routine.  The sweet nutty scent makes you want to eat this soap, but please do not. 
Contains:  Olive Oil, RSPO Certified Sustainable Organic Palm Oil, Coconut Oil, Steam Distilled Water, Sodium Hydroxide, Phthalate Free Fragrance Oil, Castor Oil, Whole Milk (Cow) Powder,  Mica Pigment
Handmade soap contains natural occurring glycerin - most store bought soaps remove the glycerin for use in other products, we like our glycerin in our soap - your skin likes it too.