Goat Milk Soap - 3 Scents and 4 shapes to choose from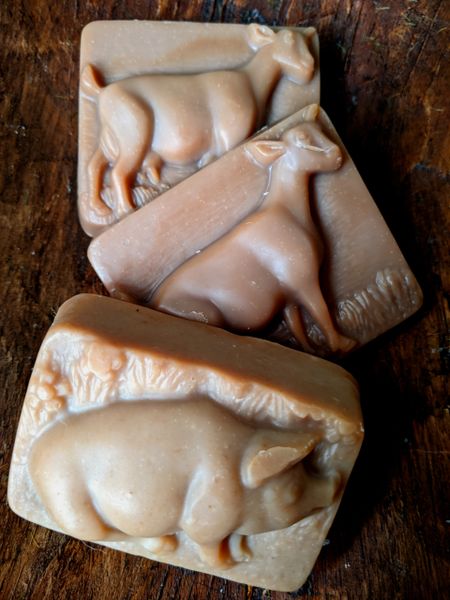 Goat Milk soap has a luxurious creaminess that is something my skin craves all winter long. Available in Oatmeal Milk and Honey, Lavender and Grapefruit Scents.  Lots of my customers like Goat Milk soap to use on their face as well.  It's comfort in a bar.
Handcrafted with Goat Milk, Saponified Vegetable Shortening (Palm, Soy) Olive Oil, Coconut Oil and Phthalate Free Fragrance.