Oatmeal Milk and Honey Scented Goats Milk Soap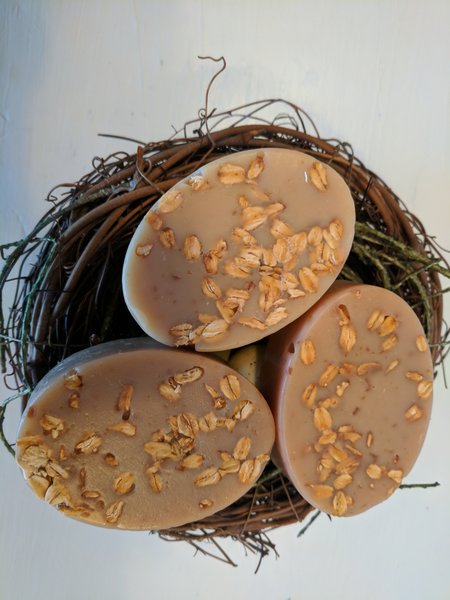 Comforting, Creamy Oatmeal Milk and Honey scented Goat's Milk soap with colloidal oatmeal is one of my best sellers and the hardest to keep in stock. It's super creamy and has such a soft lather. Treat your skin today!
Made with Goat's Milk, Vegetable Shortening, Sodium Hydroxide, Olive Oil, Coconut Oil, Colloidal Oatmeal and Phthalate free fragrance.