Oatmeal Milk and Honey Scented Soap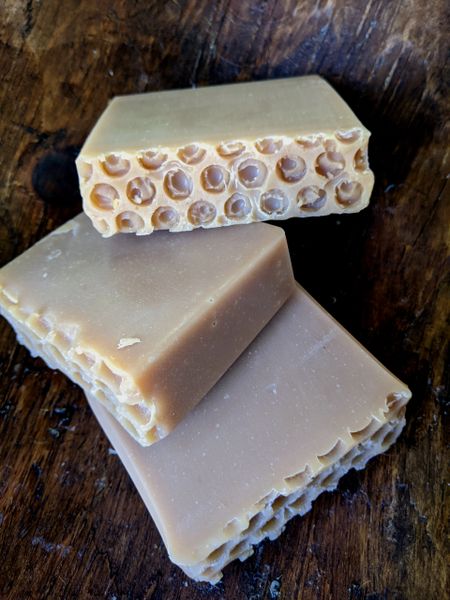 This soap is a classic that is always in demand.  A classic warm, slightly sweet and comforting scent that never goes out of style.  Warm and luxurious, moisturizing and fabulous.
Contains:  Saponified Oils of Olive, Coconut, RSPO Certified Organic Palm and Castor. Steam Distilled Water and Phthalate Free fragrance complete this heavenly concoction.

Approximately 5.5 ounces. Price is per hand cut bar.