Orange Patchouli Calendula Natural Handmade Soap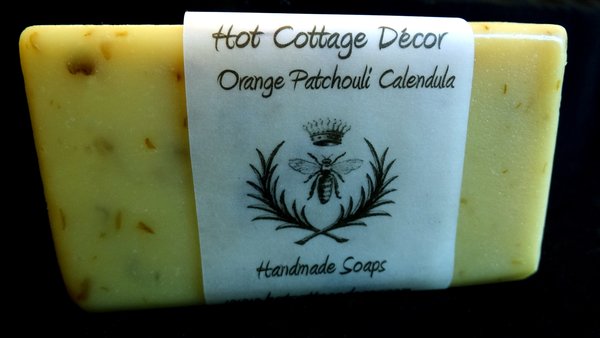 This bar is scented with Orange Essential Oil and a touch of Patchouli Oil for depth. It has Calendula petals throughout - which are great for the skin. This soap produces a beautiful scented lather that is sure to please your senses and your skin. It contains no colors, artificial ingredients or preservatives and is vegan friendly.
Oils: Olive, Sustainable Organic Palm, Coconut, Castor
Scent: Essential Oil of Orange, Essential Oil of Patchouli
Botanicals: Calendula Petals
Handmade soaps contains lots of glycerin - which most commercial soaps remove to make other products with - try one today - your skin will thank you!