Peppermint Essential Oil Foot Butter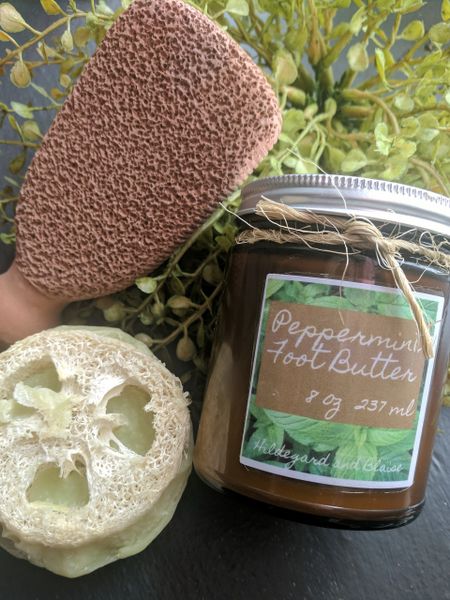 Premium Oils and Peppermint Essential Oil will make your feet feel new, refreshed and pampered.  My Peppermint foot butter is made with the same recipe as my famous body butter people have LOVED for their dry feet - but it's made with Peppermint Essential Oil for tingly freshness.  When your feet need some pampering, give them some love.  Packaged in amber glass which you can repurpose or recycle.
Sold separately is my Peppermint Loofah foot scrub soap and a Terra Cotta 2 sided foot scrubber.  Order all three for a special spa gift for you or someone you care about.
Contains:  Water, Avocado Oil, Vegetable Glycerin, Shea Butter, Emulsifying Wax, Sunflower Oil, Jojoba Oil, Stearic Acid, Cocoa Butter, Vitamin E Oil, Essential Oil of Peppermint, *Phenoxyethanol and *Caprylyl Glycol (a paraben and formaldehyde free preservative)