Peppermint Loofah Embedded Foot Scrub Soap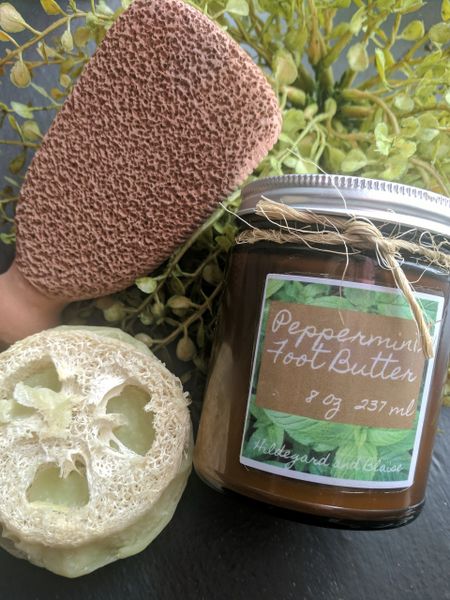 I use this soap on my feet every single day.  The peppermint soap gives your feet a tingly fresh clean while the loofah scrubs away dirt and callous build up.  Your feet with thank you.  This soap is great for people that spend a lot of time on their feet.  Also available but sold separately are my Peppermint Food Butter and a Terra Cotta Foot Scrubber for daily foot care.
Contains: Olive Oil, Responsibly Sourced Sustainable Organic Palm Oil, Coconut Oil, Sodium Hydroxide, Essential Oil of Peppermint, Castor oil, Natural Loofah Slice and Mica Pigment.  
Soaps are saponified with sodium hydroxide (Lye) though none remains after the saponification process