Pumpkin Cardamom Handpoured Candle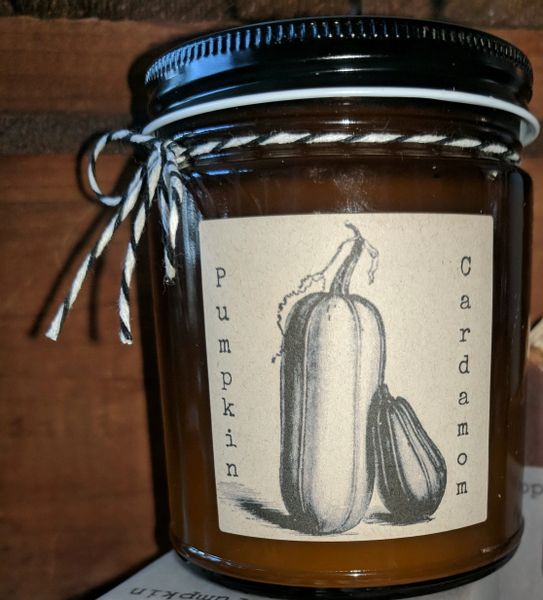 Life starts all over again when it gets crisp in the Fall.  Cardamom is pumpkin's best friend.  Hand poured in small batches and made from natural premium coconut and soy wax.  The fragrance is a premium phthalate free fragrance  and the wick is made from cotton and paper. 
8 Oz. Approximate 40 hour burn time.  Relax and do nothing in a room filled with a beautiful aroma.