Sage, Wood and Sea Handmade Soap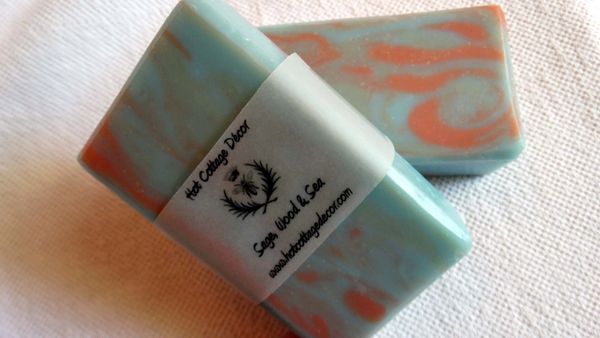 The Scent of Himalayan Sea Salt with Crushed Sage and Oud Wood is combined in this special soap bar that is sure to please both men and women that don't care for sweet or floral scents. This earthy an woodsy yet light, fresh and clean at the same time.
Treat yourself to natural handmade soap - it contains skin quenching oils and naturally occurring glycerin which is removed by commercial soap companies to make other products. I noticed a huge difference in my skin when I began to use my handmade soaps and I know you won't be disappointed.

Contains: Olive Oil, RSPO Certified Organic Palm Oil, Coconut Oil, Distilled Water, Sodium Hydroxide, Phthalate Free Fragrance, Castor Oil, Mica Pigment