Sea Salt Citrus Scented Artisan Soap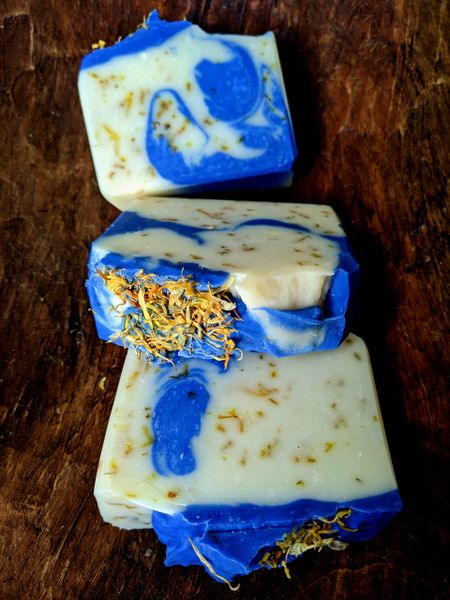 Sea Salt and Citrus scents combine to make a clean, luscious, citrusy yet soft scent that has been a popular favorite for years.  Calendula petals up the luxury and spoil your skin rotten. This is a large bar. A typical full sized soap bar is 4 ounces, these bars average 6 ounces per bar.  They are hand cut so designs and weight varies slightly.
Artisan made with saponified oils of Olive, RSPO certified Organic Sustainable Palm, Coconut and Castor. Distilled Water and Phthalate Free Fragrance, Calendula Petals and Mica Pigment.