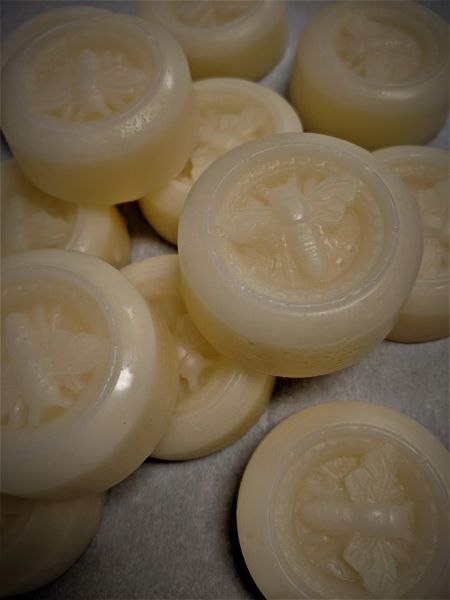 I love not having big plastic bottles all over my shower and I love not putting more plastic waste into the world.  These Solid conditioner bars are so convenient, just rub along your hair where you need conditioning and glide your fingers through your detangled and softened hair.  Give it a rinse and you are on your way. Made with excellent ingredients like coconut oil, jojoba oil and argan oil, these bars give you hair the drink it needs, but do NOT leave you hair feeling greasy at all.  They are perfect on my fine hair which can easily get weighed down.  They also contain lemon oil for shine and Provitamin B5.  The price is for two conditioner bars totaling atleast 3 ounces.  Enjoy these long lasting conditioner bars.  Please place on a drain so that it can dry in between uses. 
Contains  Behentrimonium Methosulfate, Cetyl Alcohol, Coconut Oil, Jojoba Oil, Cocoa Butter, Argan Oil, Hydrogenated Ethylhexyl Olivate, Hydrogenated Olive Oil Unsaponifiables, 
Vitamin E, Glycerin, hydroxypropyltrimonium Honey, Pantheonl, Hydrolyzed Wheat Protein, Essential Oil of Lemon Phenolyethanol and Caprylyl Glycol.