Sweet Orange Chili Pepper Soap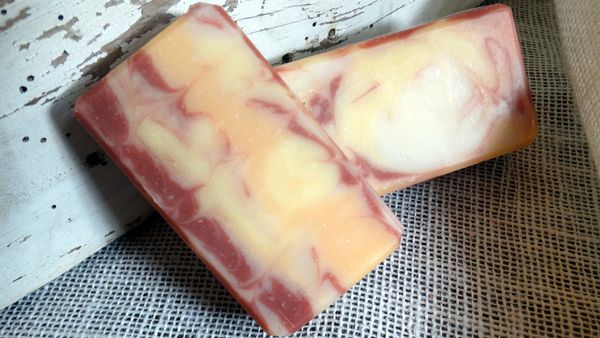 It's Sweet Orange with a kick - it's a scent everyone loves!  Handmade soap scented with a best selling lively fragrance.  You can't lose with this one!
Natural soaps are better because they contain glycerin, most commercial soaps remove glycerin to use in other products and you are left with a detergent.  Try handmade soaps made with vegan oils and tempting fragrances, you won't go back to store bought!
This soap contains:
Olive Oil, Coconut Oil, RSPO certified Organic Palm Oil, Distilled Water, Sodium Hydroxide, Fragrance Oil, Castor Oil, Mica Pigment