Sweet Orange Chili Pepper Handmade Soap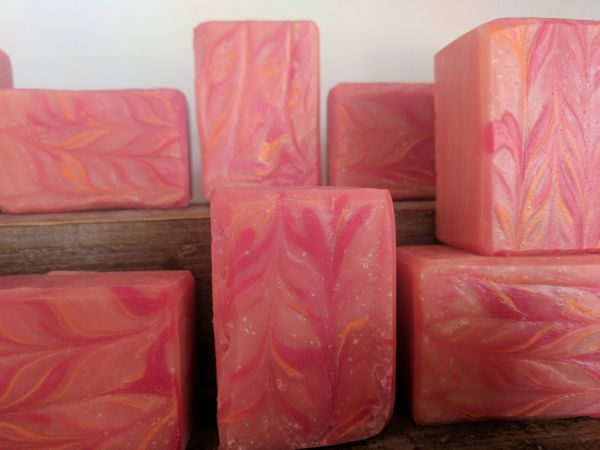 Sweet Orange with a Peppery Kick!  (This soap is very gentle and does not contain real pepper - just the scent of it) People are hooked on Sweet Orange Chili Pepper! Wake up to to this Sassy, Saucy Scent combination of Valencia Orange, Sparkling Bergamot, Tangerine Zest, Tart Cassis, Orange, Neroli, Fiery Chili Pepper and Sheer Musk.
Oils:  Olive, RSPO Sustainable Organic Palm, Rice Bran, Coconut, Castor
Phthalate-Free Fragrance, Mica for pigment
Handmade soaps contains lots of glycerin - which most commercial soaps remove to make other products with - try one today - your skin will thank you!