Valentines Gift Pack with Free Heart Soap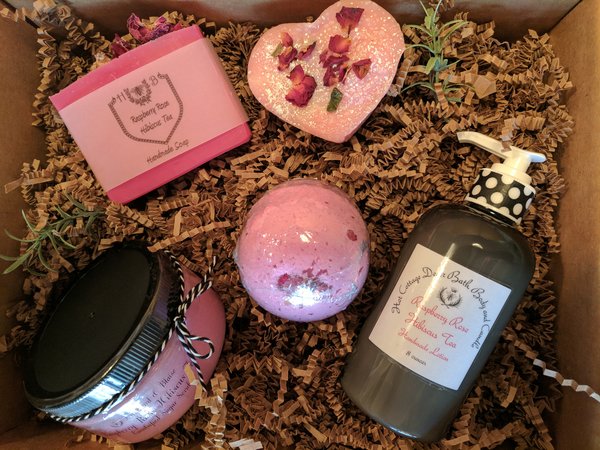 Nothing says "I Love You" like a handmade gift. This valentine's gift pack contains a handmade soap with some dried rose petals on top, Handmade Emulsified Sugar Scrub (8 oz), Handmade Lotion made with Shea Butter (8 oz), Bath Fizzer and a free heart shaped soap (chandler's choice). Take the stress out of shopping for Valentine's Day and pick a skin pampering winner! This Valentine's Day will be unforgettable.
Choose from Raspberry Rose Hibiscus tea scent, or Peach Bellini (think peaches and champagne).