Wedding/Shower/Party Favors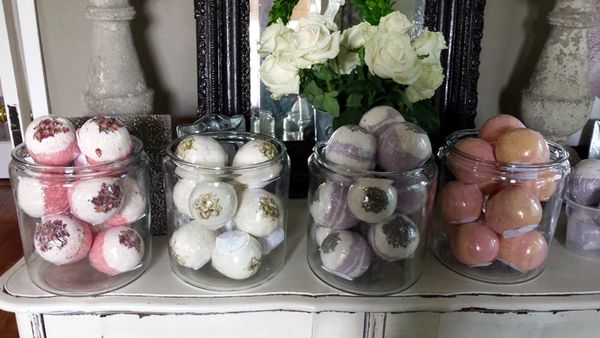 Let me create something your guests will delight in!  A handmade gift shows a thoughtful, generous and gracious spirit towards your guests and loved ones.  I am showing some examples of favors I have made in the past, but let 's collaborate on your next event and personalize the treats your guests will receive.  Prices vary with product and quantity, please contact me for pricing on each item.
Bath Fizzers are great party favors for teens (although everyone loves quality bath time!)  Soap Cupcakes are loved by all ages and would be great for birthday or sweet 16 parties.  
The handmade soaps you see were made for a bridal shower.  The bride's aunt grows Lavender and wanted 3 varieties of Lavender Soaps - the little loop you see on the soap bar held a fresh sprig of Lavender from her garden.  I added an handmade paper wedding dress to make it relate to the event.  
The candles you see were created for a farm wedding. I added a white burlap  to the tops of Mason jars and a flower sprig for country charm.  I really enjoy coming up with creative ideas for special, happy occasions.  Let's work together soon!